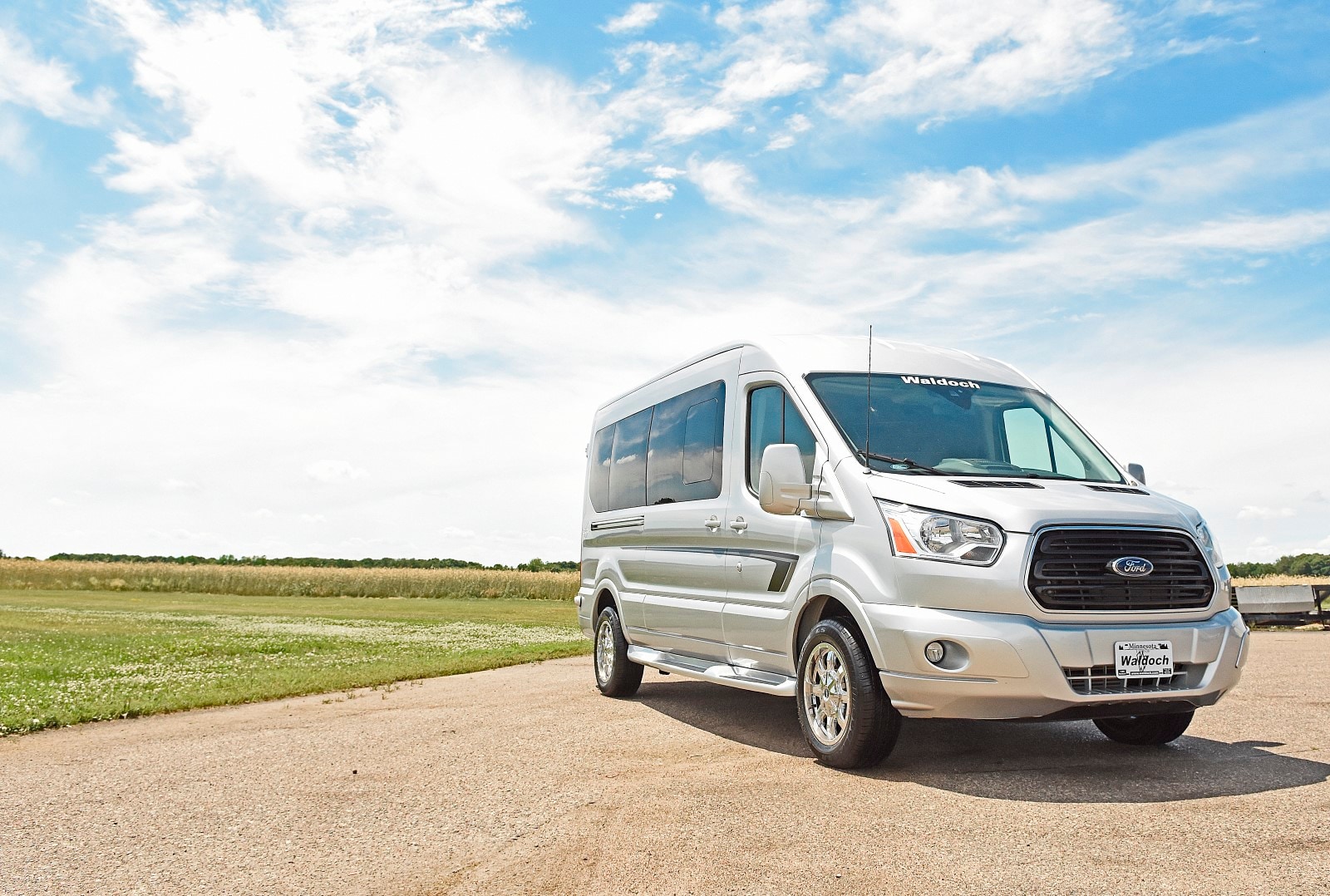 Benna Ford is an authorized Galaxy Van dealer supporting the Duluth-Superior Area.  This means you can go to see a Waldoch Luxury Conversion Van in stock at Benna Ford and test drive or take one home today.  If you don't see what you want, Benna Ford can custom order one just for you and get you an elegant luxurious converted Ford Transit in as little as in 6-8 weeks.
CUSTOM LUXURY VAN REFINEMENTS AND FEATURES
Our top of the line Galaxy package Ford Transit vans feature color keyed side moldings, bumper insert fog lights and all trim pieces painted for a polished and elegant look. 
Premium seating features leather fully adjustable captain's chairs with added comfort like power lumbar power recline and heat for lasting comfort.  A fully automatic rear bench that reclines to a bed is a great feature for those impromptu rest stops on a long road trip.
At each passenger seat enjoy all the comforts and conveniences you would expect from a Waldoch van like USB charging ports, individual passenger lighting and climate control venting.   Close all the shades and use the LED mood lighting to enhance the cinema experience provided by an LCD display and surround sound. TV that flips down out of the headliner 32" large and LED 1080P screen.  
When your family is on the road, travel with style, comfort and convenience.  Enjoy features such as a GPS Navigation, custom wheels, as well as rear heat and air.  When it comes to your comfort Waldoch vehicles leave nothing to chance.  Come see for yourself.
CONVERSION VAN WARRANTY 3 YEAR 36,000 MILES - SERVICE
Looking for a custom luxury van in Northern Wisconsin and Minnesota can be hard at times especially finding a company that comes with a full back warranty, 3-year, 36,000 miles.  Benna Ford inventory is a one-stop shop for converted Ford Transit luxury vans. 
PURCHASE PROCESS MADE EASY                                                      
At Benna Ford, we provide financing on all luxury conversion vans, new or used.  All the paper work is handled by us.  The Benna Ford finance department handles registration, title transfer and purchase agreements.  All new conversion vans offer a full Waldoch and Ford factory 3/36 warranty.  We also offer extended warranties on new and used vehicles. 
Check out the lineup of Waldoch Galaxy custom Ford Transits and see us at Benna Ford to get one! be  apart of a community-minded dealership serving the Twin Ports community!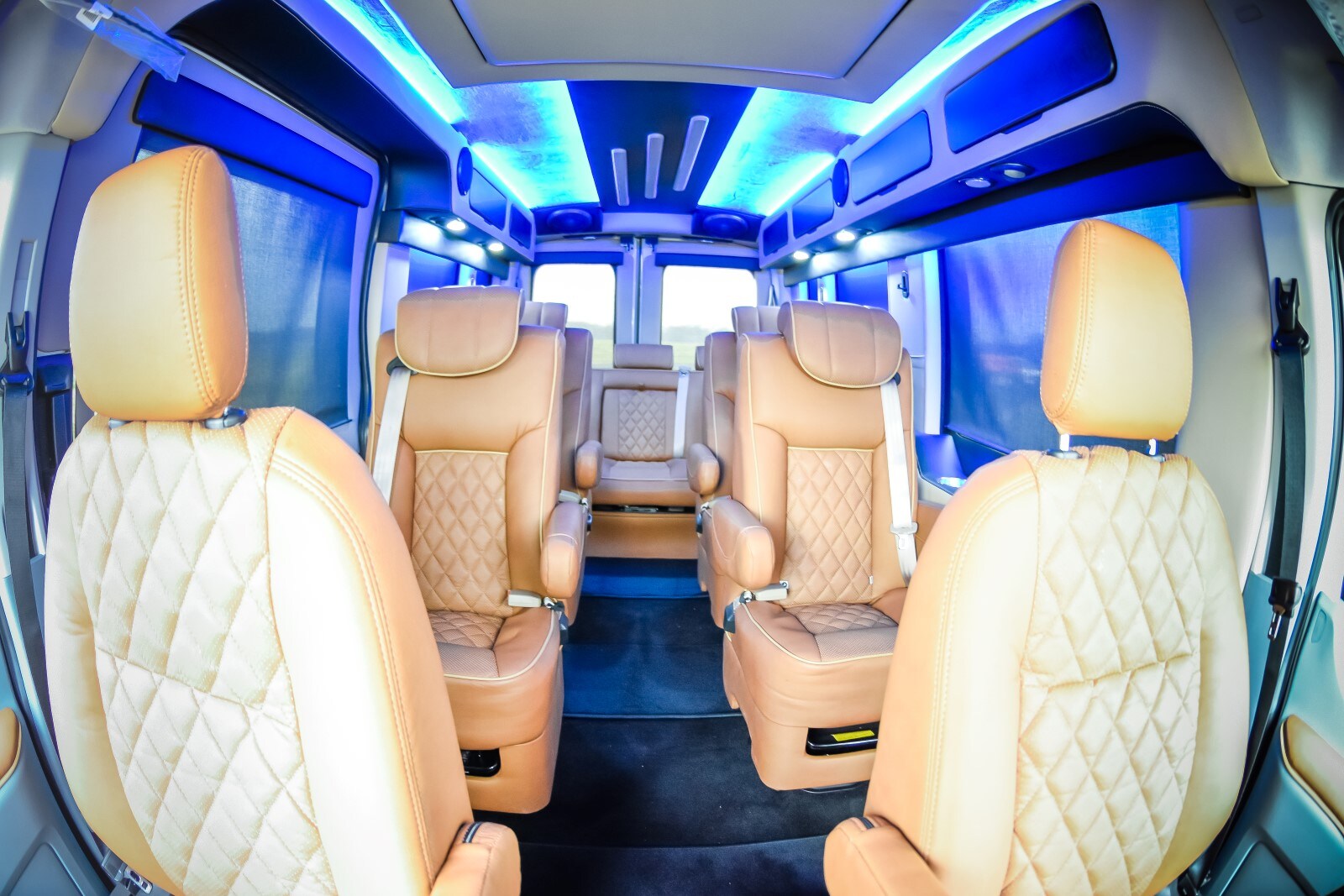 GALAXY LUXURY HIGH ROOF
Automotive Luxury Foamed Fabric Ceiling Throughout.
Compliance System (Seating & Belts).
Factory Raised Roof with Storage, Air Vents & LED Lights.
French Stitched Soft Touch Sidewalls w/Coverings to Match Décor.
Front Door Armrest Pad.
Full View Factory Windows (Van ordered with this option).
Plush Nylon Carpeting Throughout with 1/2" Carpet Pad.
Roller Shade at Each Window
GALAXY LUXURY LOW ROOF
Add-A-Back on Rear Sofa to extend for Bed or Shelf.
Automotive Luxury Foamed Fabric Ceiling Throughout.
Compliance System (Seating & Belts).
Factory Raised Roof with Storage, Air Vents & LED Lights.
French Stitched Soft Touch Sidewalls w/Coverings to Match Décor.
Front Door Armrest Pad.
Full View Factory Windows (Van ordered with this option).
Plush Nylon Carpeting Throughout with 1/2" Carpet Pad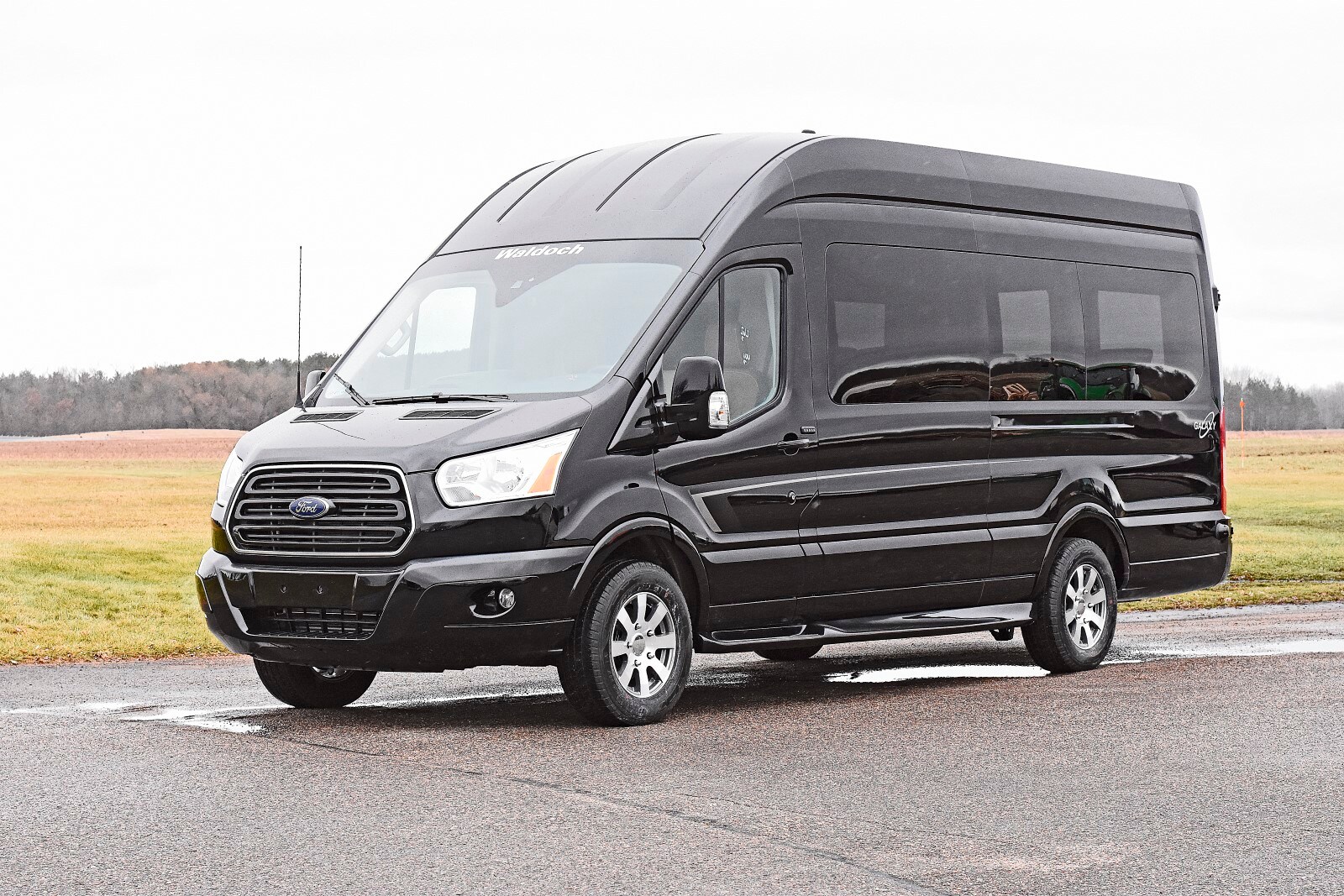 GALAXY SHUTTLE 12 PASSENGER
Automotive Grade Soft Touch Sidewalls w/Coverings to Match Décor.
Automotive Luxury Foamed Headliner Throughout.
Black Altro Commercial Vinyl Flooring.
Black Aluminum Running Boards.
Full View Factory Windows (Van ordered with this option).
Rear Storage Area with Jack and Lug Storage.
Sound Deadening Insulation Throughout Walls and Doors.
Two Entry Assist Handles at Door
GALAXY SHUTTLE 15 PASSENGER
Automotive Luxury Foamed Headliner Throughout.
Black Altro Commercial Vinyl Flooring.
Black Aluminum Running Boards.
Full View Factory Windows (Van ordered with this option).
Rear Storage Area with Jack and Lug Storage.
Sound Deadening Insulation Throughout Walls and Doors.
Two Entry Assist Handles at Door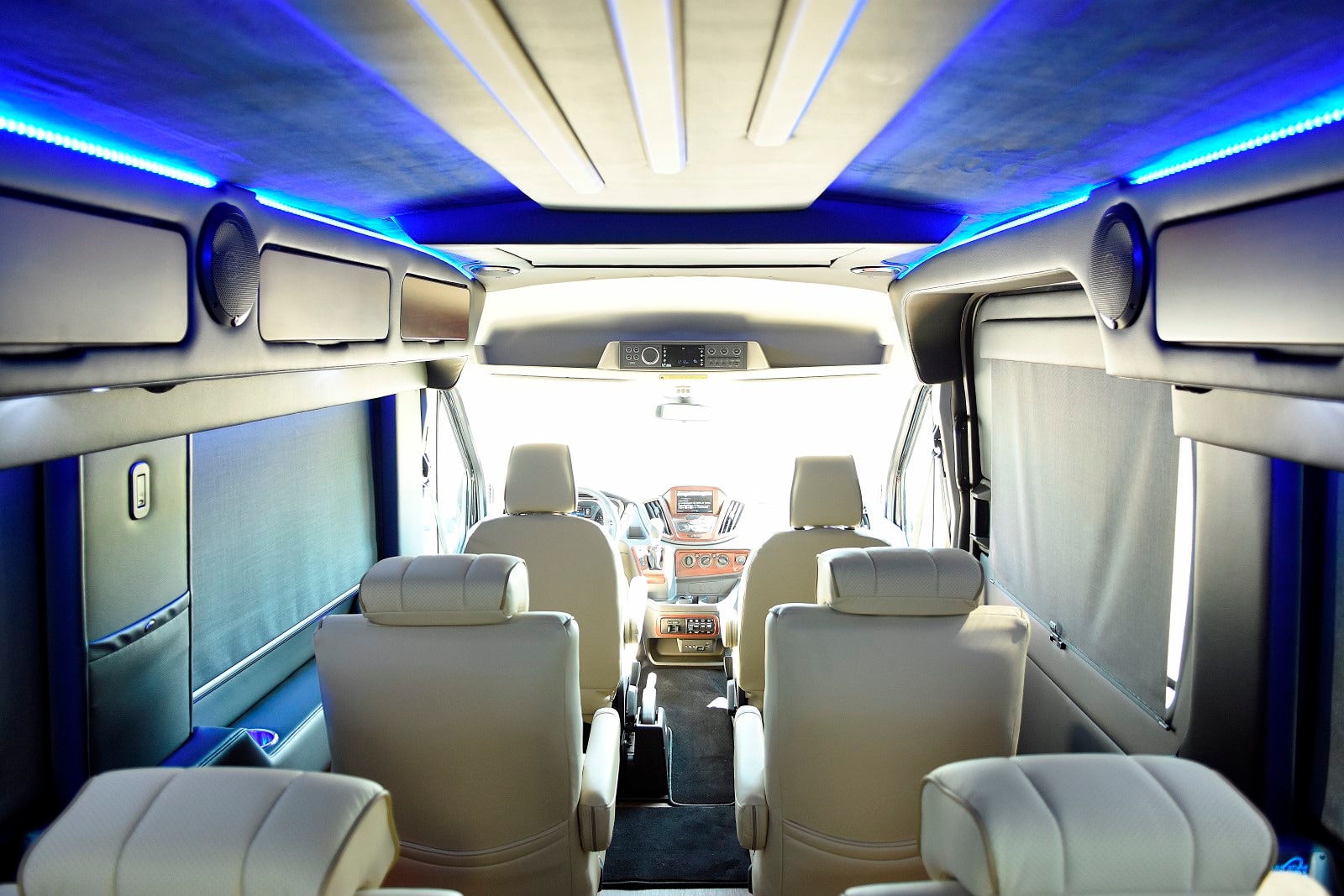 GALAXY LIMO
Automotive Grade Soft Touch Sidewalls w/Coverings to Match Décor on.
Automotive Luxury Foamed Headliner Throughout.
Black Altro Commercial Vinyl Flooring.
Black Aluminum Running Boards.
Full View Factory Windows (van ordered with option).
Rear Storage Area with Jack and Lug Storage.
Sound Deadening Insulation Throughout Walls and Doors.
Vinyl Wall Coverings in Rear
GALAXY MOBILITY
Automotive Grade Soft Touch Sidewalls w/Coverings to Match Décor on.
Automotive Luxury Foamed Headliner Throughout.
Black Altro Commercial Vinyl Flooring.
Black Aluminum Running Boards.
Full View Factory Windows (van ordered with option).
Rear Storage Area with Jack and Lug Storage.
Sound Deadening Insulation Throughout Walls and Doors.
Vinyl Wall Coverings in Rear