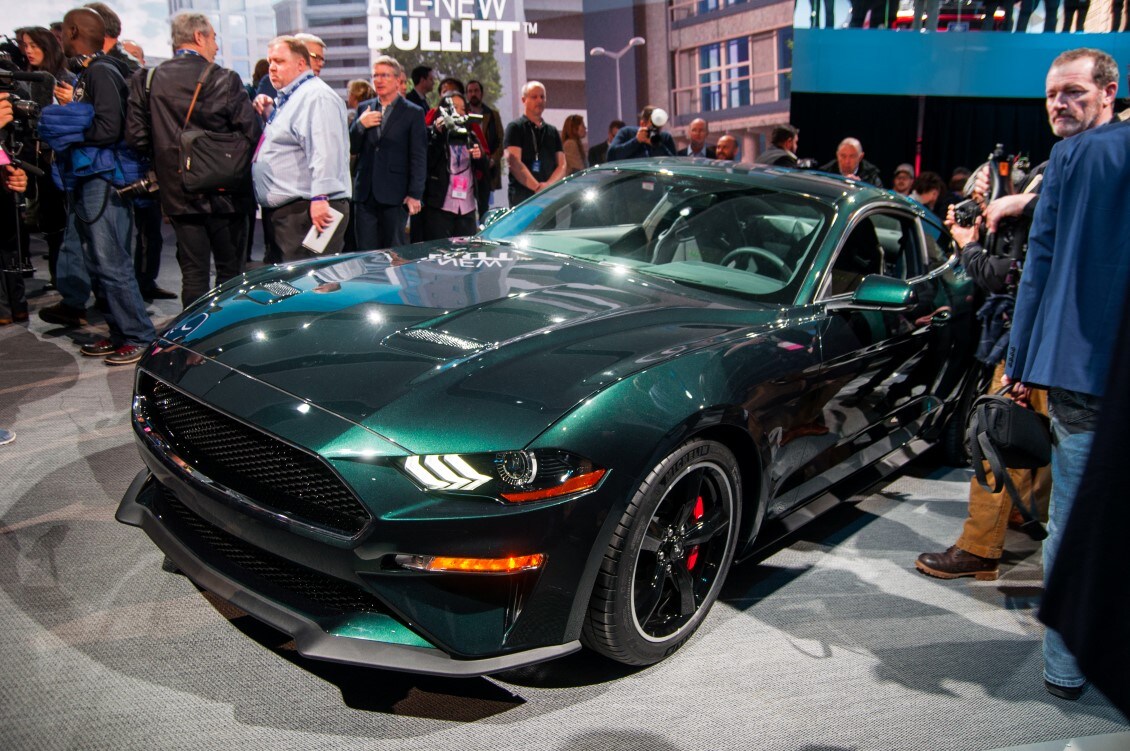 Fifty years ago, one of the greatest car chase scenes was brought to the silver screen. The chase involved Steve McQueen playing a detective and a couple of bad guys in another car. The detective didn't just have any old car. He had a 1968 Ford Mustang GT Fastback.
The car chase was the most pivotal scene in the movie "Bullitt."
That iconic car scene is one in which filmgoers and car enthusiasts always remember.  Ford has honored this car chase scene with special edition Mustangs over the course of the past half-century. For 2019, there will be a special Bullitt Mustang to mark the anniversary of its big starring role.
To introduce the 2019 Bullitt Mustang at the North American International Auto Show in Detroit, a special car joined it onstage. There were two Mustangs used in the movie. They found one a few years ago in the desert - the one that did all of the jumps. The other was just sitting in a garage. That car - the "hero" vehicle - was inherited by the son of a gentleman who bought the car from the studio back in 1974.
The "hero" car arrived onstage at NAIAS to meet the 2019 Bullitt Mustang with Steve McQueen's granddaughter, Molly, waiting to meet both the original and new Mustangs.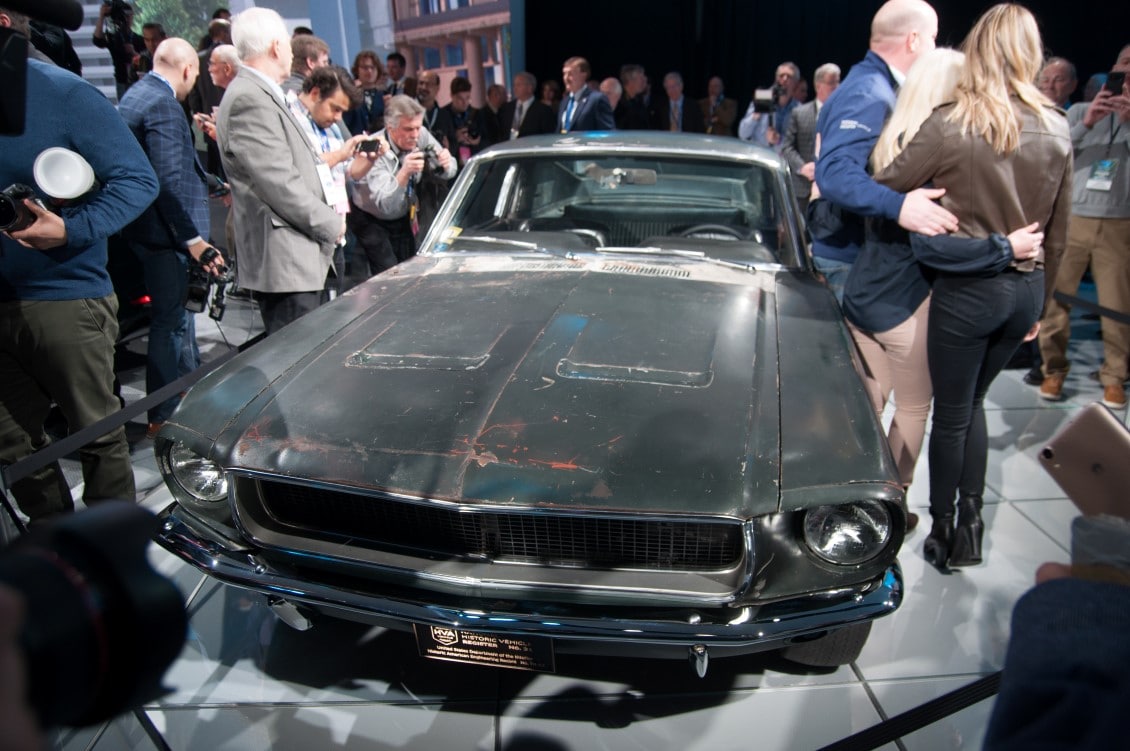 About the upcoming Bullitt Mustang, it is a very special fastback in its own right. The 5.0-liter V8 has been massaged to 475 horsepower, giving it a top speed of 163 MPH. The six-speed manual transmission is topped with a white cue ball shifter - just like the original. The exhaust will get a lot of notice with the active valve exhaust system coming from black NitroPlate exhaust tips. Open Air Induction System and the intake system from the Shelby GT350 finish up the free breathing Bullitt Mustang's performance nerve center giving the modern car a burble straight out of 1968.
This special Mustang is coming this summer, with a choice of only two colors: Dark Highland Green or Shadow Black.
Be one of the first from your community-minded purveyor of adult toys - Benna Ford. Get a legend born from a film star.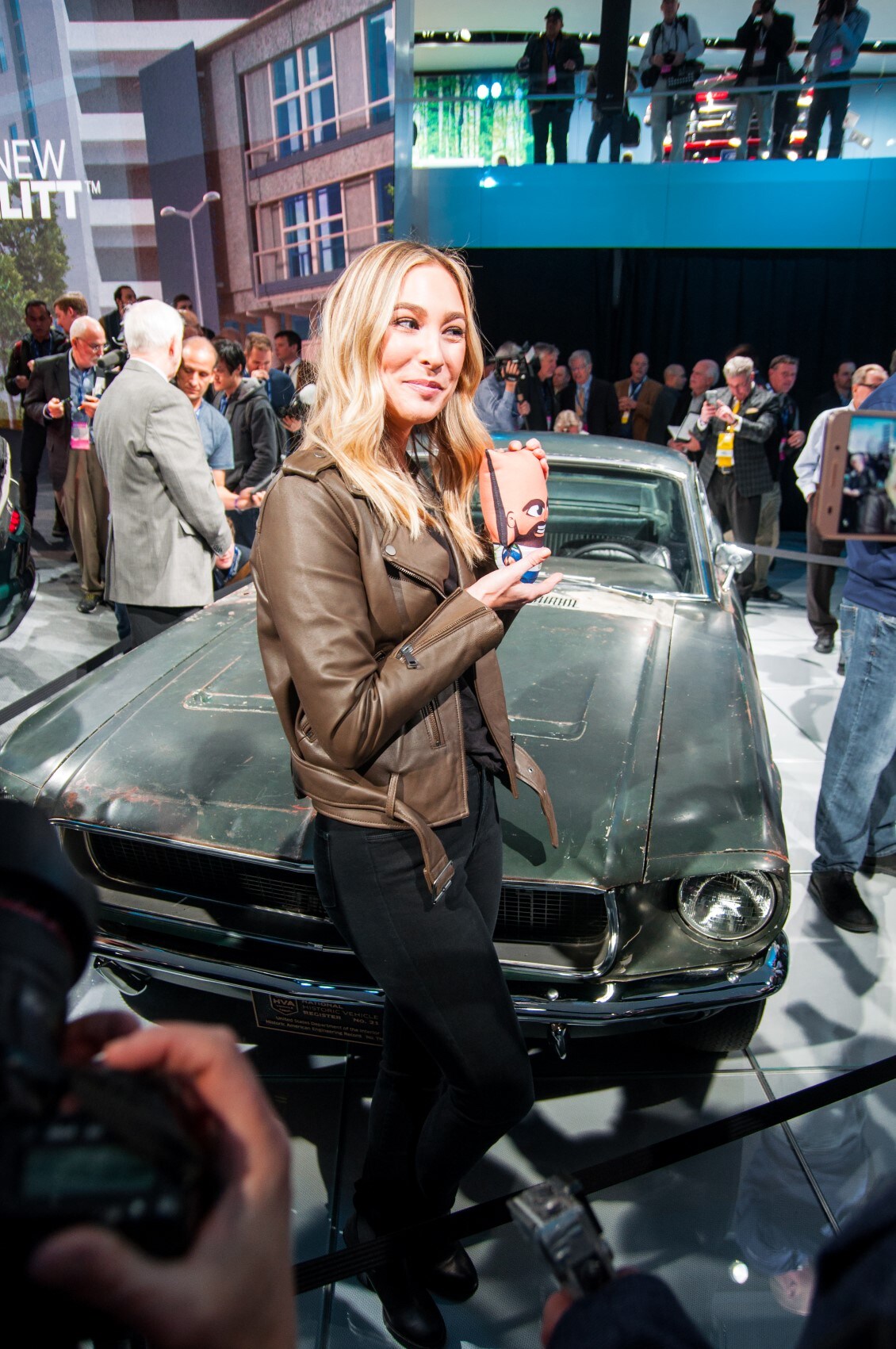 Molly McQueen in front of the original Bullitt Mustang "Hero" car.