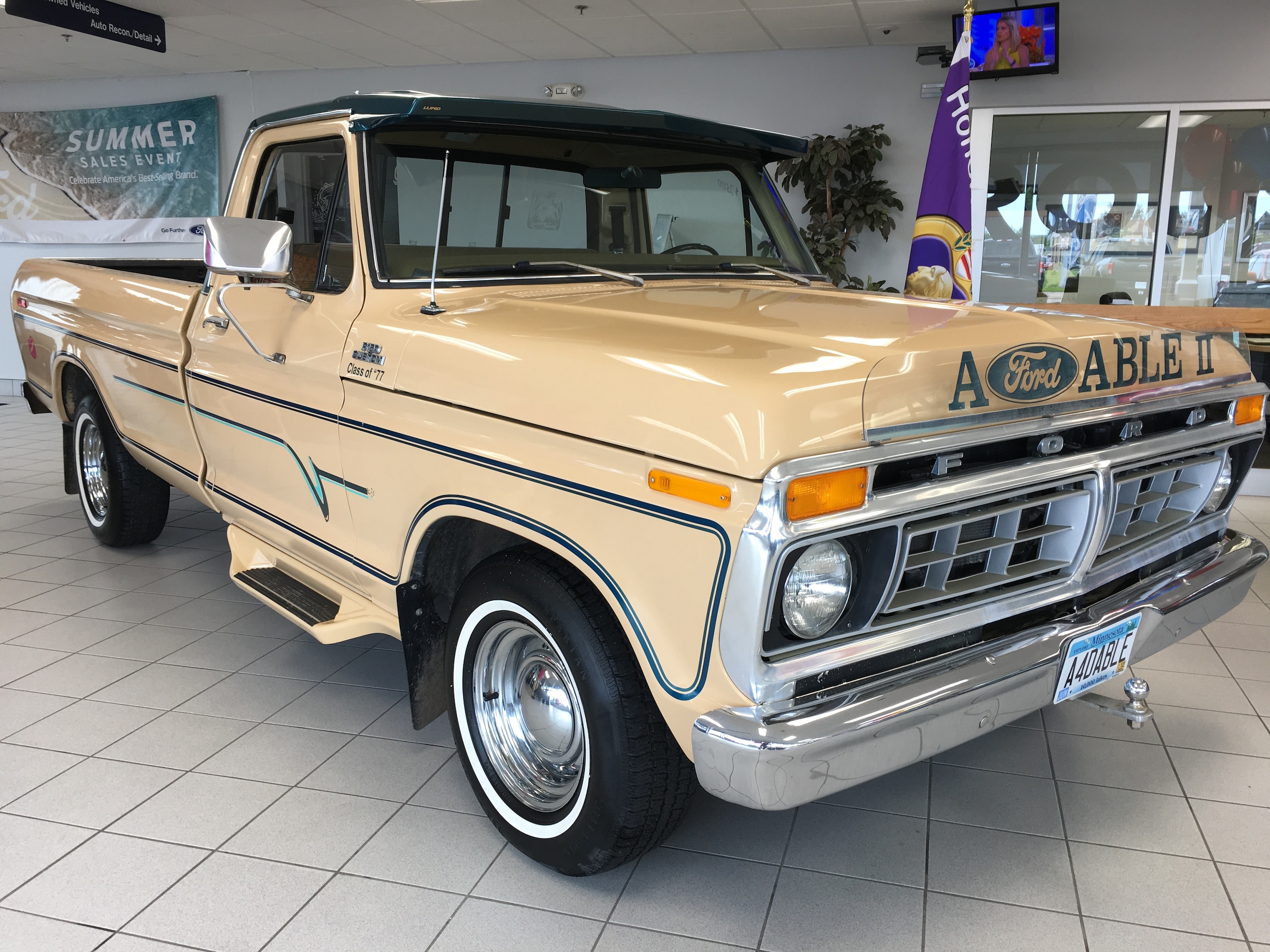 The Auction Has Ended, Special Thanks To 
Everyone That Made This Possible! 
The local Arrowhead Chapter 56 of Combat Wounded Veterans (Militray Order of Purple Heart) would like to announce the availability of a 1977 Ford F-150 Pick Up Truck for auction.
The vehicle can be seen on the showroom floor at Benna Ford in Superior, WI. You can place your bid there and a live auction will take place on Saturday September 9th at 10 am.
The Purple Heart Chapter would like to thank the donor from Cloquet who has stored the truck for the last 20 years.  Benna Ford has done all the safety checks and updated the brakes, tires, etc. Hammer's Collsion Center has done some minor touch up to make this truck look like new!
Benna Ford says that this is a classic collectable truck that you could drive to work each day! Come on over to Benna Ford and take a look at this extremely well preserved classic! You may even wish to make a bid!
The Military Order of Purple Heart Chapter 56 is a non-profit, tax exempt organization and all money raised by this auction will go back to helping other veteran causes.